Why is sheet metal important in electronic manufacturing?
Sheet metals are metals that are converted into thin, flat pieces through the metalworking process. They are commonly used in the manufacturing of almost every product. Various industries utilise sheet metal in their product fabrication. Some of the industries are construction, automation, aviation, and consumer electronics. Even at Radiant Appliances & Electronics , we use these to manufacture top-notch LED TVs and other electronics. Keep reading to find out why so many industries include sheet metal in their production.

What are the advantages of sheet metal in electronics manufacturing?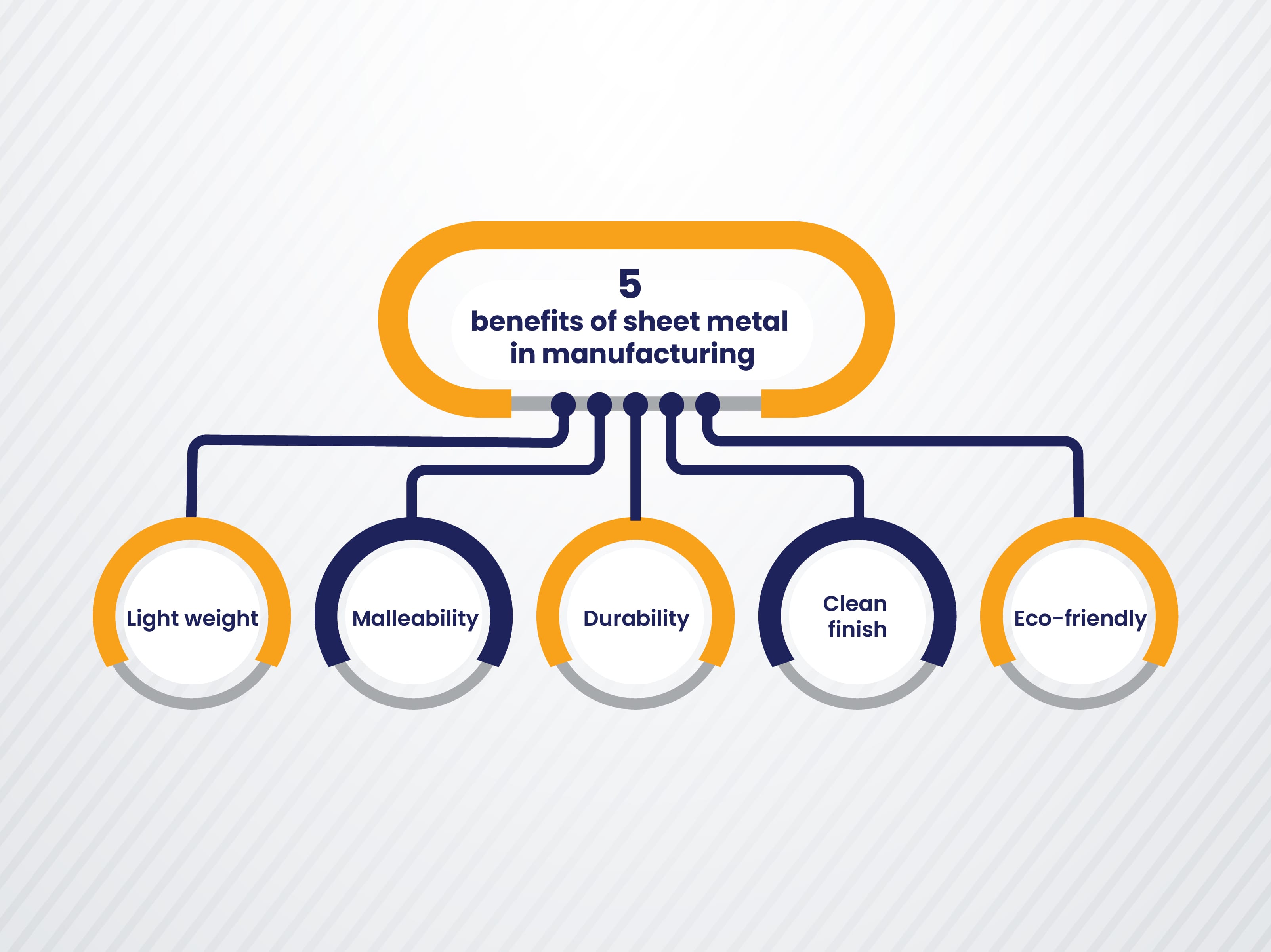 1.Lightweight

While manufacturing any machine, weight is a make-or-break parameter. We also know that sheet metals are thin layers of metal that have been through various stages of metal formation. When they go through these metal forming methods, their thickness is generally reduced on a massive scale. This means that the sheet will have a lower weight when compared to others, making it perfect for usage.
2.Malleability and durability

Stretching and shaping are a huge part of sheet metal forming. This is why sheet metals are known to be malleable. Consumer manufacturers favour these as they are easy to bend, form, and shape. Durability is all about withstanding wear, tear, damage, and pressure. One of the key qualities of sheet metal is exactly that! Because of their ability to form shapes without breaking, they are extremely strong and durable.
3.Clean finish

When it comes to consumer electronics, it is important to remember the advantage a good-looking product has. The first thing a shopper sees is the design of the product. The more attractive the product, the more sales you get. Style, design, and smoothness can be a huge factor in increasing sales. This is exactly why sheet metal is advantageous in production, as it has a clean, neat & smooth finish.
4.Environment friendly

Sustainable electronics are a huge trend in the 21st century. Besides being a great trend, it also helps the environment become a safer place. Which is where sheet metal comes into play. It is a well-known fact that sheet metal has zero toxic materials. Therefore, many electronics manufacturers prefer sheet metal in product fabrication.

Sheet metal has so many advantages, it is hard to miss out on making them a part of your manufacturing process. Every day, more and more people are trying to incorporate this into their products. This also includes us (Radiant Appliances & Electronics). So don't miss out on it and start using them now! To learn more about the industry topics, visit the Radiant blog today.